Resolution Plate Series
All different kinds of resolution plates are important testing methods for geometric optical image evaluation.
CPG can process and produce not only the pivotal inspecting and testing resolution plates for optical bench and collimator, but also the resolution plate, radial resolution plate, asterism resolution plate for image evaluation, Polo board for focal length testing, etc.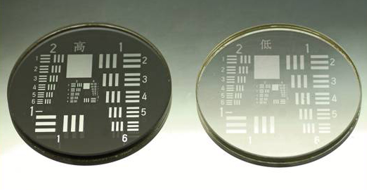 The micro-length resolution plate is also known as the Chart Plate, which is a geometry resolution standard plate by testing camera short focal length lens. It is widely used to the image quality control of the minicamera and cell phone camera.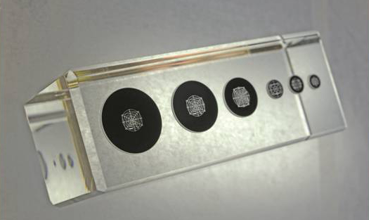 CPG has also developed micro-length resolution plate series. There are various kinds of standard resolution plates from 1 inch to 1/7 inch according to different technical requirements of camera objective lens, which have been adopted by many related companies. The maximum resolution is up to 300LP/mm.